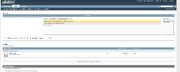 We have some great info to share with you tonight..
New Site Released!
Edit
Sign up and get started on our forums today! 
Special note to Snark: After you sign up I will give you the Super Moderator Rank, and eventually the site Admin Rank.
http://oahq.altervista.org/forum.php
Donations section will be available
Edit
Donate for site VIP/Donor Rank, as well as support our site so that we can eventually have a Domain.
Ad blocker interference detected!
Wikia is a free-to-use site that makes money from advertising. We have a modified experience for viewers using ad blockers

Wikia is not accessible if you've made further modifications. Remove the custom ad blocker rule(s) and the page will load as expected.